Anderson Healthcare is excited to introduce the Anderson Surgery Center located at the new Anderson Healthcare Goshen Campus!  Conveniently situated in the expanding area of Edwardsville, across from the YMCA Meyer Center, the Anderson Surgery Center expands access to outpatient surgery in our community.
A unique pediatric partnership with SSM Health Cardinal Glennon Children's Hospital, including  SLUCare Physician Group, expands pediatric services to include outpatient surgery in our facility as well.  Anderson Hospital and SSM Health Cardinal Glennon Children's Hospital have a longstanding relationship that has enhanced pediatric services in Madison and our surrounding counties.  This facility continues that partnership while also offering exceptional outpatient surgery options for adults and children.
As an Ambulatory Surgery Center (ASC), we are able to focus on patient safety and patient experience, creating quality outcomes for our patients.  Not only are ASCs focused on ensuring that patients have the best surgical experience possible, they also provide cost-effective care because ASCs are highly specialized and function on a smaller scale than a full-service hospital.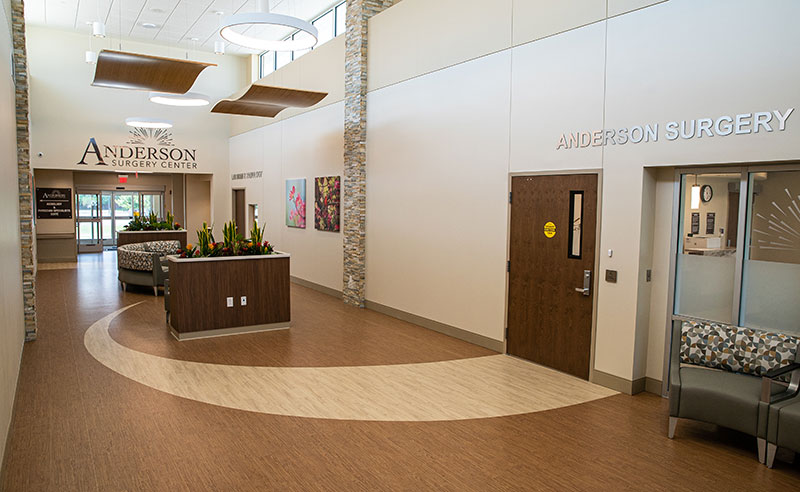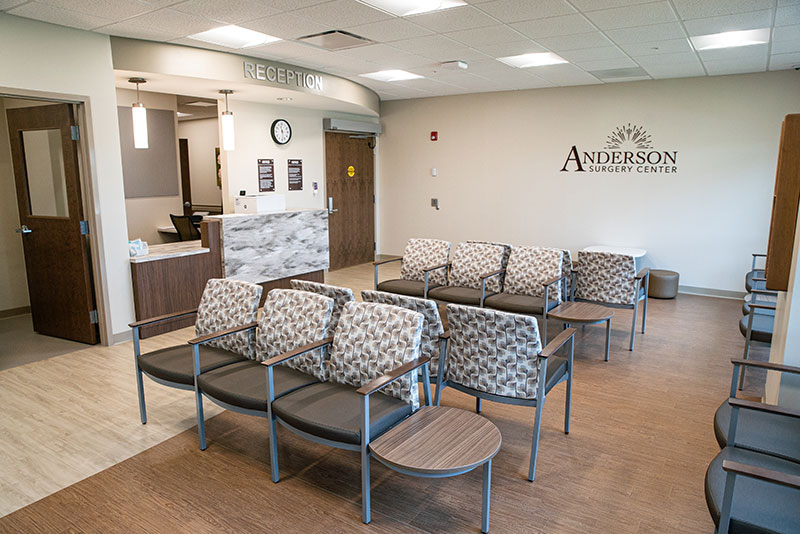 Ambulatory surgery centers (ASCs) offer the opportunity for surgeons to perform specific procedures more efficiently and conveniently than they can in hospital-based operating rooms. At Anderson Surgery Center, our physician specialists perform highly-specific procedures in plastic and hand surgery, gynecology, podiatry, ear/nose/throat, gastroenterology and pediatric surgeries.
In addition ASCs like Anderson Surgery Center offer an improved patient experience.  Our new state-of-the art facility offers great accessibility, convenient parking;  and a quieter, relaxed environment. 
The Anderson Surgery Center is the first building to be built on the 15 acre Anderson Healthcare Goshen Campus.  The building, located at ADDRESS, houses the Anderson Surgery Center, SSM Cardinal Glennon Speciality Clinic, as well as limited outpatient services from Anderson Hospital including Lab, X-Ray and Audiology.
The facility is licensed by the Illinois Department of Public Health.